3:00 PM on Sunday, December 5
Repeats every day at 3:00 PM.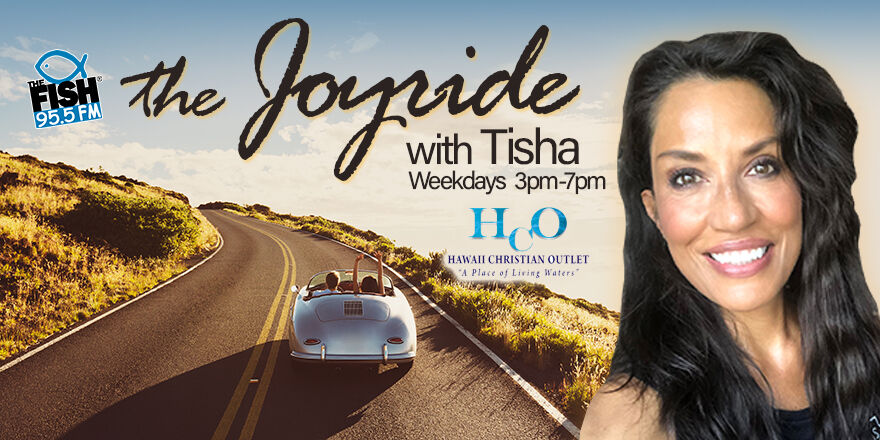 Buckle up for The Joyride with Tisha brought to you by Hawaii Christian Outlet, weekdays from 3pm to 7pm on 95.5 The Fish! At the end of a tough day, we all could use a friend. Whether it's work, school, or the endless traffic getting you down, Tisha is here to help make the afternoon drive a little easier! Join her for all your favorite bits, like What's Trending? or the Good News Report, "guaranteed to bring you smiles for miles"!