Elevation Worship Releases New Album, 'Can You Imagine?'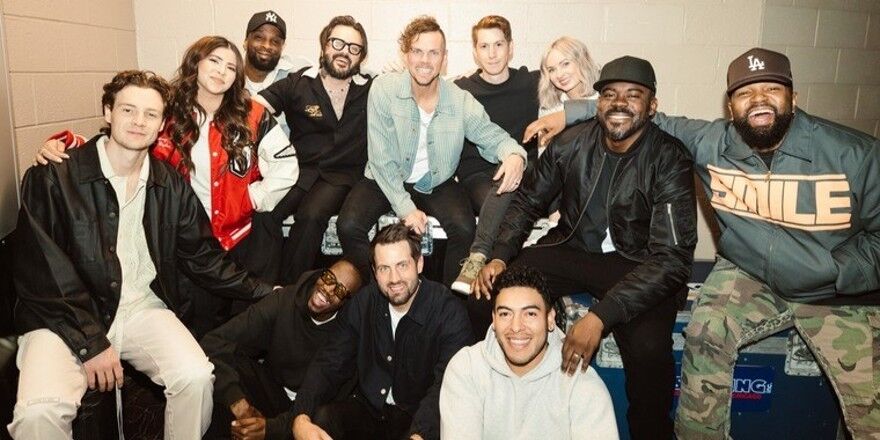 What would happen if we began to believe that God could do the miraculous through us? Can you imagine what might happen? These are the questions GRAMMY® Award-winning collective Elevation Worship asks on their 15th career project, CAN YOU IMAGINE?
"More Than Able" was the album's first song to release, a powerful anthem led by Chandler Moore and Tiffany Hudson, followed by "Trust In God (feat. Chris Brown)," which weaves in lyrics from the hymn "Blessed Assurance" with modern language resulting in a declaration of choosing to trust God. Both songs were accompanied by live performance videos, and the group dropped their latest video for "Jehovah".
"We want someone to listen to this album and know that God is still writing their story," Elevation Worship singer and songwriter Chris Brown explains. "Our hope is that these songs will not only point people to the wonder and greatness of God but stir an awareness of his goodness and how lovingly he's involved in the details of our lives."
Concertgoers this spring were able to hear a few of the new songs from CAN YOU IMAGINE? during the "Elevation Nights" spring tour with Pastor Steven Furtick, which just wrapped earlier this month. The spring leg brought in more than 75,000 attendees.
CAN YOU IMAGINE? TRACKLISTING:
Jehovah (feat. Chris Brown)
More Than Able (feat. Chandler Moore & Tiffany Hudson)
Trust In God (feat. Chris Brown)
No Body (feat. Jonsal Barrientes)
Make A Way (feat. Chandler Moore & Brandon Lake)
Been So Good (feat. Tiffany Hudson)
Runnin (feat. Brandon Lake)
Praise (feat. Brandon Lake, Chris Brown, & Chandler Moore)