FROM THE FISH TANK
Stay up to date with your favorite hosts, Tisha, Sam and Bruddah Bu!

March 1st, 2018
Expect Him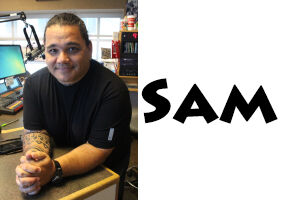 S) Psalm 5:3 - "Listen to my voice in the morning, Lord. Each morning I bring my requests to you and wait expectantly.
O) This is David's heartfelt prayer to God. He goes straight to only 'One', the mighty Lord. Every morning he prays asking God, then... he waits. Not with disbelief, but with an expectant heart fully confident in his God, that whatever the answer it will be the best, because it comes from the One who wants the best for him.
A) As I am renewed in my discipline of daily morning devotions, David reminds me that I often miss the last steps in my mornings with God. It's easy to cry out to the Lord asking Him for His hand to move on my life, but often I say "amen" then move on with my day. I miss the most important part of prayer, the 'wait'. I should wait, not with wonder or doubt, but excited to see what He's going to do!
P) Lord God, I wait for You with a life filled with faith, excited to see what You are going to do in my marriage, with my children and with this church. You only have the best in mind for me. I love you. Amen.
Sam Kapu
---
January 25th, 2018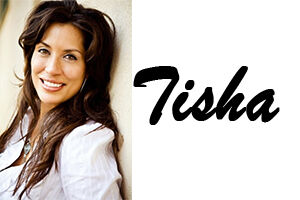 Hey there! 10 years ago I changed my diet by eating more of a Mediterranean meal plan. I found interesting research about eating this way:
"Where are those car keys? You just might be able to remember where you threw them last if you change your diet. Eating a Mediterranean diet can not only slow down cognitive decline, but also improve cognitive function -- even in young adults, according to Australian researchers. What is a Mediterranean diet? Just as the name implies, it is characterized by the traditional cooking style of the countries bordering the Mediterranean Sea. Every meal is centered on plant-based foods, including fruits, vegetables, whole grains, beans, legumes, nuts, herbs and spices. Olive oil is used in place of all other fats. Fish, poultry, eggs, cheese and yogurt can be consumed in moderate amounts, while red meat and sweets are eaten only occasionally. Red wine, in moderation, is optional. The study found attention, memory and language improved."
December 28, 2017
" YOU KNOW THE WHAT, FIND OUT THE WHY"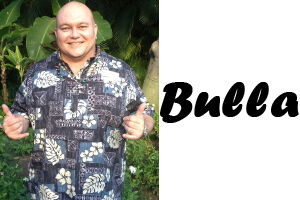 Many times in life it is easy for us to find the "what"…. and we either bypass or ignore the "why." Let me explain. We walk by a homeless person sitting in front of a store and see just that….a homeless person. We hear about someone's friend who is an alcoholic or a drug addict and hear just that…. alcoholic or drug addict. We see an article about our neighbor being sentenced to prison and see them as an inmate….just another inmate.
These are all examples of the "What," and we sometimes judge and condemn people just by their current situation or circumstances without trying to find out the "Why."
In John 3:16-17 it reads " For God so loved the world that He gave His only begotten Son, that whoever believes in Him should not perish but have everlasting life.17 For God did not send His Son into the world to condemn the world, but that the world through Him might be saved."
The "What" is the crucifixion with Jesus on the Cross; the "Why" is: "For God SO LOVED the world…" God SO LOVED the world, not just the Christians, the Catholics, the Protestants or the Muslims, but God SO LOVED the world that He gave His only Son. As believers and non-believers we know the "What" but have hardly begun to understand the "Why."
In 2018 I am going to try to "Find Out The Why" before I jump to any conclusions or judgments. Remember that Jesus came not to condemn the world, but that through Him the world might be saved. Let's try and do a better job of sharing the Gospel and the name of Jesus in this New Year!
Shaloha in His mercy and grace,
Pastor Bulla
---
December 7, 2017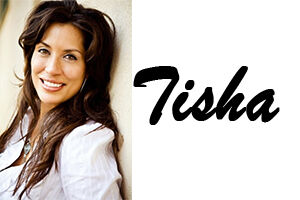 As we get ready to welcome a brand new year, 2018, a scripture comes to mind: Proverbs 29:18, "Where there is no vision, the people perish"
Another version says, "Where there is no revelation, people cast off restraint"
Every new year brings an old word we will hear over and over as we welcome 2018! Do you know what it is? Resolution. That word will either get your blood flowing with excitement or it will make your blood boil with frustration! I'm hoping it's the first one and not the last one. As for me, I love the word resolution. It reminds me of the word conviction. I'm convinced to do "this" or to do "that", thus, comes the word resolution.
Friend, may I implore you to seek out a REVELATION from God for your life and for 2018? A revelation is like an "ah-ha" or an "I get it". It could be anything from being a better listener, putting your running shoes on and going for a brisk walk twice a week for your health or picking up a book and reading 15 minutes a day. It's you getting a revelation of how to do life better. After you get the revelation, then you make a RESOLUTION. And lastly, allow that revelation to RESONATE throughout 2018! If you and I get a revelation and then make a resolution and allow it to resonate, it would keep us from "casting off restraint." I heard it said once like this: "It's easier to say NO when there is a deeper YES burning within." What is your deeper yes?
Remember, the key in life is being the best version of yourself!
Cheers to 2018!
Tisha
---
November 22nd, 2017
This is the DAY!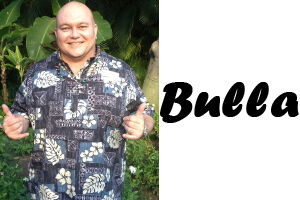 As the Holiday Season begins to envelope all of us, we begin to think of the long lines at the mall, the traffic, the hustle and the bustle, and the battle for parking everywhere.
May I suggest that you take a moment…..take a breath and recite with me Psalm 118:24 " This is the day which the Lord hath made; we will rejoice and be glad in it." It is not a choice but a command from God to rejoice in the day and to be glad in it. So many times we forget the reason for the season is Jesus the Christ. It's not about getting that perfect gift for that someone, because we have already received 'that' perfect gift in baby Jesus. My prayer is that we can all focus more on His presence than just the presents… under the tree.
Happy Thanksgiving to you and your ohana and remember to make memories, make memories, make memories.
In HIS Mercy and Grace,
Pastor Bulla
---
October 26, 2017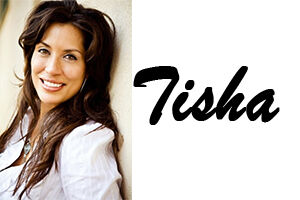 "For we know, brothers and sisters loved by God, that He has chosen you, because our gospel came to you not simply with words but also with power, with the Holy Spirit and deep conviction. You know how we lived among you for your sake." 1 Thessalonians 1:4-5
I absolutely love the word conviction. It means: a fixed or firm belief. I want to live in and live out my convictions fiercely and authentically. Whenever I'm asked to share about God and His incredible love it's these words I declare out loud ——>>>> "I'm convinced I want to see God change the atmosphere of a person's soul from hopelessness to hope, faithlessness to faith, fear to peace, condemning to compassion, rebellion to surrender and from hate to love." If I've got the end in mind and know that my heart is for your heart... I'm at peace and passion crushes fear! My hands are open and I'm there to just... give... ❤️
---
October 12, 2017
Watch The Signs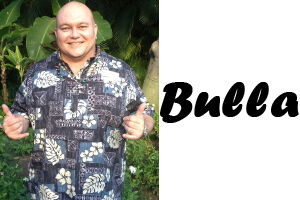 As you're driving along the road or highway, on both sides you'll see large square, rectangular or even triangular metallic shapes with various words painted on them in bright colors. Of course, they're called "signs". Why do they put signs along almost every road I ask you? Normally, those signs are there to inform us, to caution us, or to direct us where to go. Imagine driving someplace where there were no Speed Limit Signs, no Stop Signs, no Yield Signs, no Street Signs…..that would be pure chaos, wouldn't it?
In Matthew 24:3-14 the Lord explains what is going to happen prior to the "End Times". Some of the events (signs) that will take place: War on a large scale, famine, earthquakes, epidemics of terrible diseases, the ruining of the earth by mankind, deterioration of people's attitudes, breakdown of the family unit, the love of God growing cold in most people, notable displays of religious hypocrisy, global teaching of the Gospel, widespread apathy and even ridicule toward the evidence of the approaching end, and lastly the simultaneous fulfillment of all these prophecies, not just a few or even most of them. I made a checklist and went down the page item by item to see where I would end up.
As we look to see if any of these "Signs" have occurred or are occurring now, what do you think? Now you know why I titled this blog "Watch the Signs"!
In HIS Mercy and Grace,
Pastor Bulla
---
September 28th, 2017
Saying "I love you" to that certain someone in your life is important, but so is saying, "Thank you"! Check out what I found: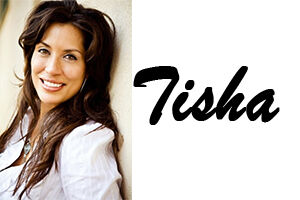 When you're in love, of course you should say "I love you." But just as important -- if not more so -- is to tell your one true love, "thank you." And say it every day. Better yet, say it multiple times a day. Why? It can be the key to a stronger, long-lasting relationship according to research conducted by the University of North Carolina at Chapel Hill and the University of California, Santa Barbara.
When it comes to gratitude, it is all about the response. Research found that when the recipient was receptive to the "thank you," the psychological impact on him or her and the relationship was more positive. In addition, that warm, fuzzy feeling of appreciation and pride lasted over time. The research team found that expressing gratitude kept couples happy over the course of the six-month study period. The takeaway: Say "thank you" once a day and stay happy much longer!
---
September 14th, 2017
Beauty for Your Ashes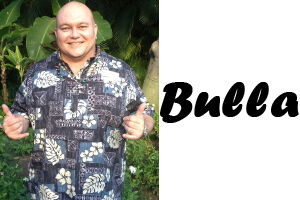 Have you ever felt just burned out, no I mean just straight up exhausted and you can't take another step forward? In the book of Isaiah 61:3 it reads:
"To appoint unto them that mourn in Zion, to give unto them beauty for ashes, the oil of joy for mourning, the garment of praise for the spirit of heaviness; that they might be called trees of righteousness, the planting of the Lord, that he might be glorified"
What a beautiful exchange, you will be given beauty for your ashes….a little strange, that doesn't make much sense does it? You see the ashes represent something. How do we get ashes, they are a result of a fire, of something burning to nothing but ashes. It could be many things, it could be a relationship, it could be your family, it could be your career, your friendships, IT COULD BE ANYTHING THAT HAS BURNED DOWN AND IS NOTHING BUT ASHES…..TOTALLY DESTROYED. Anything in your life that you feel is worthless, destroyed, and never to be again…those are your ashes.
It could be your parents, could be your husband or your boyfriend, could be your kids, your cousins, your neighbors, your co-workers, could be your house you lost, your job you lost, your friendships you lost, could be your self esteem, your pride, your self confidence…..could be anything that the enemy has destroyed to nothing but ashes……worthless ashes.
God wants to exchange all of that and more for you, all the pain, the hurt, the half-truths, the lies, anything that has become something it wasn't meant to be…. God wants you to turn to him and let Him give you His joy, His happiness, His love, His heart, and His compassion.
---
September 1, 2017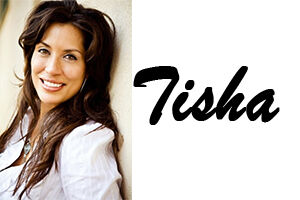 Oh course, I love to laugh and believe in stirring up the joy! We gotta stir it up because sometimes joy is hard to find when dealing with every day life issues. So, don't sit back and wait for joy to pounce on you, jump up, take a big leap and pounce on joy!
Nehemiah 8:10 says, The Joy of the Lord is your strength!
Here's a little smile for you...
The homework for a Sunday school class was to read Isaiah 9. The teacher asked the class how many had remembered to read the chapter. Every hand went up. 'Wonderful!' she thought, 'we can have a great discussion!'

"Do you remember the first verse?" Silence, while a few of the youngsters paged furiously through their Bibles trying to find Isaiah.

"I'll give you a bit of help. 'The people who walked in darkness..."
Still no answer. "I have a candy bar for the first one who can complete the verse."
Instantly she was besieged by answers!
"Use less electricity!"
"Stub their toes a lot!"
"Spend most of the time sleeping"
"Are usually burglars"
"Could really use a flashlight!"
And about that time someone finally found Isaiah 9 and just read it.
---
August 17, 2017
"WE SHOULD JUST BE STILL"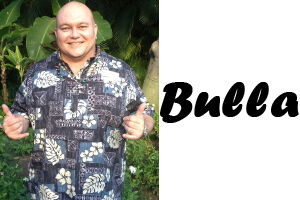 10 He says, "Be still, and know that I am God; I will be exalted among the nations, I will be exalted in the earth." 11 The Lord Almighty is with us; the God of Jacob is our fortress. Psalms 46:10-11
Have you ever had a time in your life when you look around and it seems as if everything is out of control, spinning endlessly to nowhere and there is nothing you can do. It seems whatever you try to do is the direct opposite of what you intended to do so the end result is farther than ever from what you wanted or where you wanted to be. That's not a fun seat to be sitting in for anyone.
Right now, nationally and internationally, it seems as if that's what's going on around us…As if the world is spinning out of control and there's nothing we can do about it. So many people are upset and people have been hurt. Some have even died. This is when the Scripture comes to life in Psalms 46:10-11, He says, "Be still, and know that I am God; I will be exalted among the nations, I will be exalted in the earth.
Times like this call for us to do what the Bible commands us to do. We don't need to be anxious about anything, but in every situation by prayer and petition, with Thanksgiving, present our requests to God. Then and only then will we receive the Peace that surpasses all understanding
In His mercy and grace,
Pastor Bulla
---
August 3, 2017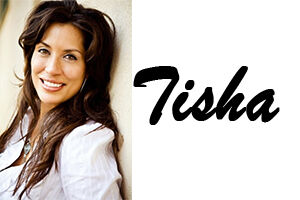 "Therefore, as God's chosen people, holy and dearly loved, clothe yourselves with compassion, kindness, humility, gentleness and patience. Bear with each other and forgive one another if any of you has a grievance against someone. Forgive as the Lord forgave you. And over all these virtues put on love, which binds them all together in a perfect unity. Let the peace of Christ rule in your hearts, since as members of one body you were called to peace. And be thankful." - Colossians 3:12-15 NIV
Hey Friends,
Establishing convictions that become your absolute is huge when the desire is to do life well. Remember, these are YOUR convictions and absolutes, not someone else's. Demanding and expecting someone to respond as you would, turns into control and the opportunity of being critical. Instead, cheer one another in prayer to God and His ideas for your life and theirs. They may get a revelation because of your prayers.
And remember, OUR convictions and absolutes first came from a revelation. Choosing to do it this way keeps our heart uber clean and makes a clear way for God's love and passion to flow on high volume!
Love you!
---
July 21, 2017
"IT'S ALL ABOUT TRUST"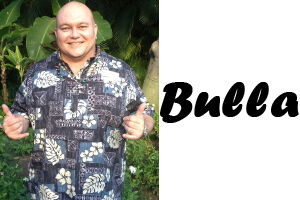 In the world we live in today it seems we either hear about it, read about it, or see it on the news or social media…stories about how there is a lack of trust, a breach of trust, or a breakdown in trust. Needless to say, the end times are not near. I believe that they are here.
In Proverbs, the Book of Wisdom, in chapter 3:5-6 it reads in the King James Version,
"Trust in the Lord with all thine heart; and lean not unto thine own understanding. In all thy ways acknowledge him, and he shall direct thy paths."
The word that jumps out in the beginning of the verse is "all." "All thine heart." That's pretty easy to understand. And then again in verse 6 it says "all thy ways…" As believers we say that we "trust" God, but I want to ask you this…. How much do you trust HIM? Really, ask yourself if your level of trust is like Peter's when he was commanded to step out of the boat and walk on the sea towards Jesus. If Peter hadn't trusted Jesus he would never have stepped foot outside of the boat! What do you need to "step out of" and trust God with today?
I created an easy way to understand trust: The Revelation of Understanding Submitting Totally. If we are going to walk the talk, we need to step out of the boat and on to the water in total trust to our Heavenly Father. You might be in a situation or a challenging circumstance right now. Give it to God and TRUST in HIM! Our GOD is bigger than any problem you have! Remember, it's all about trust.
In HIS Mercy and Grace,
Pastor Bulla
---
June 22, 2017
Hi! Did you know the most common gadgets in your home can be lifesavers in case of an emergency? Here, from the Red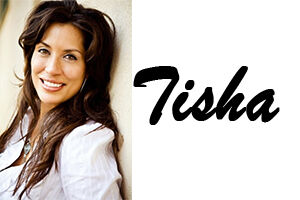 Cross are seven things you'll need when a crisis strikes:
"Paper Bag-- Inhaling and exhaling 10 times while holding it over your nose and mouth can stop a panic attack.
Juice Glass-- To easily remove an insect from someone's ear, pour a glass full of warm water into it. The bug should float to the surface.
Milk -- If you knock out a tooth, put it in a container of milk until you can get to your dentist. The milk is a neutral solution that will keep the tooth from drying out, increasing the odds that it can be reinserted.
Yellow Pages and a Mop-- Touching someone who's been electrocuted can give you a severe shock. To insulate yourself, stand on a phone book, then move the electrical wire away from the victim with a wooden mop handle.
Bed sheet-- An adult suffering from heatstroke should be wrapped in a sheet soaked in cold water.
Pantyhose -- To support a broken collarbone, wrap a pair of pantyhose around the person's neck. Tie loosely in a figure 8 at chest level and place the person's hand in the bottom loop.
Credit Card-- When a bee or wasp stings you, gently use a credit card to scrape the stinger out of the wound, and then put ice on the area to reduce swelling."
---
June 9, 2017
"FEAR IS A SPIRIT"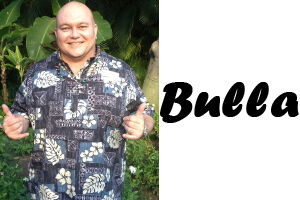 Each and every one of us has something or someone that we fear. Honestly, from growing up as a young child to even this very day, there is 'something' that is 'out there' that makes us catch our breath, shake our head, or causes chills to run through our body. For some of us we were brought up with stories about 'the boogie man', or 'the Hawaiian lady with long white hair (Pele), or just a flying B-52 Cockroach can elicit waves of fear.
It is possible to live fearless in a fear-filled world. The parent of all fears is death. The good news is that in Psalms 34:4 it reads 'I sought the Lord, and HE heard me, and delivered me from all my fears'. Although as believers we know that faith comes by hearing, so too does fear by way of hearing negative things.
If fear is a spirit, then it is not of God for in 2 Timothy 1:7 it reads 'for God has not given us the spirit of fear; but of power, and of love, and of a sound mind.' If it's not from God then it is from Satan himself. That is good to know when you feel that wave of worry beginning to build up within or around you. Cast it off in the name of Jesus and you will be rid of that negativity. "There is no fear in love; but perfect love casts out fear: because fear has torment. He that fears is not made perfect in love." In 1 John 4:18 we have the blessed assurance that there is no fear in love, and if we have no fear we have no torment or stress. This is not because of anything that we have done, but it is all about what God has done for us. The greatest example of perfect love… well, that would have to be Jesus, our Heavenly Father, and the Holy Spirit (aka the Holy Trinity).
Next time you feel fear coming, say the name of Jesus and reach out to Him. The demons will flee, for the Light has come to illuminate the darkness.
In HIS Mercy and Grace,
Pastor Bulla
---
May 25, 2017
Manchester, Terror and Peace
Here we are...again. Another attack, another day filled with the sense of shock, more
sadness and another dose of anger.
The 'who' was obvious, we didn't need the 'official news report' to let us know who was responsible for this kind of brutality. The 'why' is redundant, the same misguided and sick reasons.
But those aren't questions that I am wrestling with today in the aftermath. I am wrestling in my own soul to cling to the peace that Jesus offers, the peace that lives quietly and calmly in the recesses of our hearts.
The peace Jesus gives is not 'of this world', yet this world does so many things to try and rip it out of our hearts. Jesus offers humility, meekness and love. The worlds weapons are loud, bombastic and hateful. Sometimes it seems as if we are a tea-candle in a hurricane.
But the good news is still, THE Good News. In the face of hatred we are to sow kindness. In the face of violence; mercy. In the face of evil; love. And the beautiful thing is to do that requires utter dependence on God. We can't do it on our own, it isn't in our fallen nature.
But it is in the nature of the one who went to the cross on our behalf. The beautiful words uttered from the lips of our dying savior "Forgive them Father, they know not what they do." are not only to be admired, but embraced. Embraced for ourselves and for others. Because we all need that forgiveness.
The challenge of these days is to be humble enough to turn from ourselves, turn to Christ and keep moving forward. First within our own hearts, recognizing our own frailty. And then in our actions and finally in our message to the world.
That message- God, as shown in Christ Jesus is Love, is Mercy and is Forgiveness. And in the end, this is all that matters.

The Kevin & Taylor Show
---
May 12, 2017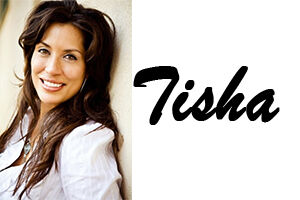 Mother's Day is Sunday, May 14th, a day to lavish tons of love and honor to our mamas! Think about it – it's the day we buy them flowers, take them to a nice restaurant, open the door, walk slowly beside them with our hand on their back as we guide them to their seat. We ask questions, smile and listen, use eye contact, basically, we are fully... present.
Ephesians 6:1-3 says, "Children, obey your parents in the Lord, for this is right. Honor your father and mother – which is the first commandment with a promise so that it may go well with you and that you may enjoy a long life on the earth."
The keyword is honor. I believe that this verse is not just for their birthday or Mother's Day. This verse should be heeded 365 days a year and not just two days out of the year! :-) I know this can be difficult to do 365 days a year, but if you honor God by honoring your mom/dad the promise is that you will enjoy a long life on this earth!
So let's live each day honoring mom and dad as if it was their birthday or Mother's Day/Father's Day!
My friend, you're not alone! I'm walking beside you one day at a time!
Blessings to you,
TIsha
---
April 28, 2017
WHERE ARE YOU GOING?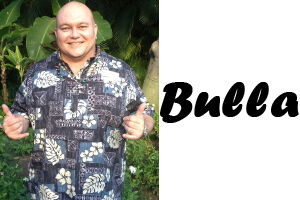 14 Then death and the grave were thrown into the lake of fire. This lake of fire is the second death. 15 And anyone whose name was not found recorded in the Book of Life was thrown into the lake of fire. Revelation 20:14-15
In the book of Revelation it talks about the book of Life. Many of us do not realize that there are actually two types of books. One is called 'The Book of Life' and the other is called 'The Books'.
It is because of Jesus dying on the cross that ALL of our names are in the Book of Life. However, having our name written in the Book of Life is like someone reserving a table for us at a restaurant. We have a reservation but we still need to show up at the designated time to claim it. The host or hostess will call our name a few times and if we do not respond, we forfeit our reservation, our table and our seat.
It is the same application for your Salvation. Jesus has made a reservation for us in Heaven. We simply need to answer when HE calls our name. In other words, we need to respond to the call of Salvation. If we do not answer His call at some point in time while we are on Earth, God will blot our name from the Book of Life. Let's make sure to answer the call so our reservation is fulfilled.
In His mercy and grace,
Rev Bu
---
April 13, 2017
Mary Magdalen was a sinner extraordinaire. She was much like us; lost and trying to make
her way through a cold and hard world. But she met Jesus and all of that changed. In Jesus she found hope, forgiveness and salvation. The old Mary was gone and a new woman stood in her place. Doesn't that sound like our own story?
Mary Magdalen's transformation was so profound that it inspired one of the great saints of the church, Saint Catherine of Siena to write of her;
"The dear Magdalen … thought no longer of herself, but she clothed herself in Christ crucified. She no longer turned to prestige or grandeur or her own vanities. She took no more pleasure or delight in the world. She didn't think or worry about anything but how she could follow Christ. Otherwise she would never have stood among those soldiers of Pilate, nor would she have gone and stayed alone at the tomb. Love kept her from thinking, "What will it look like? Will people speak ill of me…?" Her thoughts were only on how she might find and follow her Master."
Between Good Friday and Resurrection Sunday, Mary Magdalen never gave up hope. She knew that aside from Jesus her life made no sense. She had given everything to Jesus and even the crucifying her Savior would not keep her away. She knew that aside from Jesus, she was lost, hopeless and desolate. She clung to something beyond the grave; something in her knew that there was more. Doesn't that sound like our own story?
This Easter Week, can I encourage you to follow the path that Mary Magdalen did? Cling to hope beyond reason. Hold on to love that reaches beyond the grave. Embrace the gift of salvation that lasts beyond This life and into eternity. Cling as Mary did, to Jesus.


The Kevin & Taylor Show
---
March 31, 2017
SURE GROUND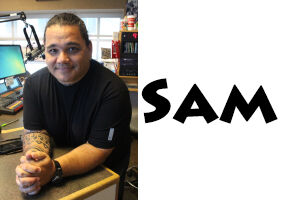 2 Timothy 1:11, 12 - "This is the Message I've been set apart to proclaim as preacher, emissary, and teacher. It's also the cause of all this trouble I'm in. But I have no regrets. I couldn't be more sure of my ground—the One I've trusted in can take care of what he's trusted me to do right to the end."
Paul is in prison, yet he continues to pour out lavishly his love, especially for Timothy. He urges Timothy to use his gifts often and to suffer for the message of God because it's worth it. From Paul's own experience, he shares with Timothy his own view about trouble and trusting God. He knows that even in the midst of pain and suffering God remains faithful to His children to the very end.
I am motivated by Paul's words. We think of problems as bad, but it's in the pain that we see the sovereignty of God and his faithfulness to us. He has my back and watches over the mission that he called me to all the way to the end.
God, you are mighty and faithful. I am honored to do what I do for your kingdom. Help me to see it through, and let me expose You through my gifts at all times. Amen.
---
March 9, 2017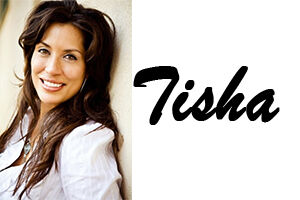 Hey there! If you're married, you may be like me. Always looking for ways to stay awake, aware and intentional when it comes to being married. Here are some fun and interesting ways to invest in your marriage… Happy marriage to you!
25 ways to invest in your marriage!
1. Tell your husband or wife one thing you really appreciate about them.
2. Pray for your spouse and ask God for an encouragement for them.
3. Go for a walk together – just the two of you.
4. Ask your partner about their childhood memories and learn new things about them
5. Give your husband or wife a hug for no reason at all.
6. Watch a favorite film or program together
7. Plan an activity that they would love for you to do together
8. Find an old photo of the two of you and reminisce about a happy time together
9. Take time to discuss three goals for this year that you would like to achieve together
10. Give your partner a massage
11. Discuss ways you can serve together and make some plans to achieve this
12. Make plans to meet with a couple that inspire you or that you can be accountable to
13. Turn off the TV, computers and phones and spend an hour focused on listening to your spouse
14. Kiss for two minutes
15. Discuss what God is doing in your lives at the moment, together and separately
16. Buy or make you partner a gift that you know that they would appreciate
17. Put on some music, light some candles and have a meal together at home
18. Plan or go on an activity that neither of you has done before
19. Say 'sorry' for anything you need forgiveness for
20. Talk about places you would like to visit or travel to together
21. Listen to a marriage talk or read a relationship book and discuss it
22. Talk positively of your spouse in-front of someone else today
23. Leave loving notes for your partner to find today or send texts with special messages
24. Make sure you speak or do at least 5 positive things for every one negative one
25. Do a job that you would normally expect your partner to do
---
February 23, 2017
CALLING 911, THIS IS AN EMERGENCY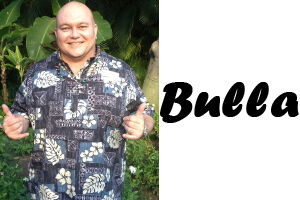 BOOOM… someone just rear ended you in traffic. You grab your phone and what number do you dial? You come home and your house has been ransacked…what number do you call? You see a house across the street in flames…what number do you call….YES, 911. In the North American continent, the NANP (North American Numbering Plan) has standardized this to be the 'Emergency Number' when dialed from any location and any device.
In Psalms 91:1, it is by God's great plan that this verse should be our 911 every breathing moment of our life: "He that dwelleth in the secret place of the Most High shall abide under the shadow of the Almighty. 2 I will say of the Lord, He is my refuge and my fortress: my God; in Him will I trust."
Too many times we look for answers everywhere and anywhere we can, when we should look to God in prayer as our answer. It's in those stressful situations that your blood pressure rises, your heart beats faster, and the adrenaline rush begins. And it is precisely at THAT moment you need to be in prayer. How can you dwell in the secret place, without having a very good relationship with the Almighty? It's not about religion, it's ALL about relationship between you and God.
Next time you're going through adversity, add a verse to it!
---
February 9, 2017
IT STARTS WITH PRAISE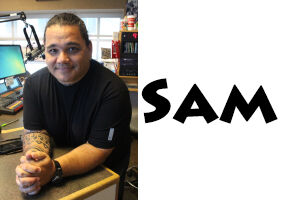 by Sam Kapu
"Praise the Lord! It is good to sing praise to our God; it is pleasant and right to praise him. The Lord is restoring Jerusalem; he is bringing back the exiles. He heals the broken-hearted and bandages their wounds."
Psalm 147:1-3
God is the one who heals, who redeems. He is the one who seeks the man that is lost. This is not only what we should praise Him for, but we praise Him to usher in those blessings that we need much more of – faith, hope, courage, wisdom.
It starts with worship. In my heart, in my house, in our church, and in the midst of the world where we live! What follows is redemption, restoration, and healing.
Lord I praise you today. Let my worship bring me to the place to receive Your restoration and healing. In Jesus name, Amen.
---
January 26, 2017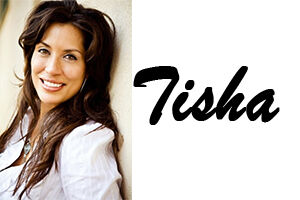 If you're like me, you realize that every calorie we put into your body comes down to choice. With that in mind, I like to make my own desserts whenever possible. So, here's a personal recipe for my famous Healthy Chocolate Peanut Butter Balls:
Here's what you need:
Dry oatmeal
Raw peanut butter or almond butter
Sea salt sunflower seeds
Mini Nestle toll house chocolate chips :)
Honey
Step #1 – Get a large bowl and start with oatmeal (about 2 cups), then 2 large scoops of peanut butter or/and almond butter. Stir real good. If it's too dry, add more peanut or almond butter; if too wet, add oats.

Step #2 – Add sunflower seeds and chocolate – about ½ cup each. Toss in only half of each and then stir and throw in the rest. Add more of each if you like!

Step #3 – As for the honey, I stir – then drizzle honey over the top – and then stir again (about 3 times). I personally don't want it too sweet. The chocolate will bring out the sweetness, and I really like the natural peanut butter taste. But, make them for your taste and experiment! Stir real good and add whatever you want more of.... yes probably more mini chocolate chips!! :))

Step #4 – Then just roll or form into balls and, Ta-Da, you're done! Super fun to make with the kids and so good for you!
---
January 12, 2017
LOVE ONE ANOTHER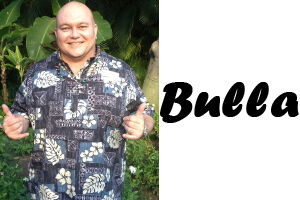 Jesus says in the book of John 13:34-35: "A new commandment I give to you, that you love one another; as I have loved you, that you also love one another. By this all will know that you are My disciples, if you have love for one another."
The holidays are over and all of the festivities that go with both Christmas and New Years are complete. It is 2017, a new year is upon us and we look forward to all that lays before us. If you're like me, as we get older we don't want much and our desire for the material things of the world lessens. There is one thing that seems to be more and more common as we become more 'mature'. I find more and more people wanting more aloha, more love in the world, more love in their community and even more love in their ohana. We all want more peace in our lives as we are surrounded by the chaos of the world. As my mother used to say when all the kids were arguing, 'Enough already, we all ohana, stop it!!!'
Jesus said that others will know that we are His disciples, if we have aloha for one another. That does not mean we have to agree with them or be best of friends, but the mere fact that we just have love for one another will make a difference. In this new year, if you consider yourself a believer of Jesus Christ, let us stick to the script and have love for one another. HAPPY NEW YEAR!
---
December 22nd, 2016
Good news for christmas treat lovers!
You can burn several hundred calories a day -- the equivalent of a cookie or two -- by fidgeting!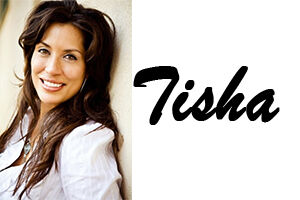 ...that's right, twiddling your thumbs, tapping your feet, and talking with your hands will burn calories according to Prevention magazine. Instead of focusing on what you shouldn't eat during the holidays, focus on how you can move more -- even if you don't have time to make extra trips to the gym. Just add a little extra effort and physical activity to your daily routine, including fidgeting. Nutrition scientist Ann Yelmokas McDermott from Tufts University offers these tips:
Walk 10 minutes at the mall and you can burn as many as 100 calories.
Park your car at the far end of the lot.
Skip the elevator.
Carry your packages to the car for a combination of cardio- and weight-training in one.
Take the kids ice skating.
and have a Merry Christmas and Happy New Year!'
---
December 8th, 2016
How can you show generosity this Christmas season? Here are 30 ideas from Revive Our Hearts: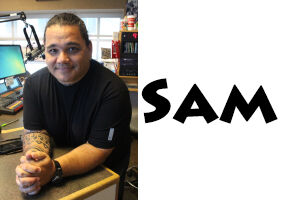 Take ten dollars, and use it in a way to bless someone.
Buy groceries, and donate them to a local food pantry.
Know a young mom with toddlers? Offer to take her kids out for a play date.
Volunteer at a local homeless shelter or food pantry.
Volunteer your time and creativity to help with your church's Christmas program.
Scrounge up all the change you can find, and donate it to any of these organizations: Compassionate Hope, His Little Feet, Tiny Hands International, The Salvation Army, or another faithful organization that helps the helpless.
When you go through the Starbucks drive-thru, pay for the order of the person behind you.
Organize a group of your friends to go caroling at a local nursing home.
Help your mom write addresses as you send your family's Christmas cards.
Offer to babysit for a couple with kids in your church.
Bake cookies for your neighbors and include handwritten notes.
Buy a couple of rolls of wrapping paper, some tape, and some bows, and give them as an anonymous gift to a family in need.
Ever wanted to be a bell ringer? Find out where you can volunteer!
Offer to clean an elderly couple's house. Or better yet, offer to spend time with them!
Leave a surprise gift basket on someone's door. Fill it with baked goods, hot chocolate mix, a pumpkin candle. The sky's the limit.
---
November 11, 2016
TIME TO MOVE FORWARD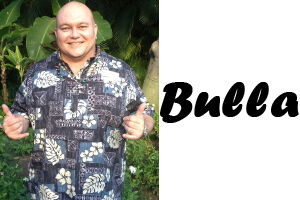 What an exciting time for our city, our state, and our country! The 2016 Election is over and despite all of the promises and the rhetoric, it is a time of reconciliation and much prayer is needed for everyone.
"For unto us a Child is born, Unto us a Son is given; And the government will be upon His shoulder. And His name will be called Wonderful, Counselor, Mighty God,
Everlasting Father, Prince of Peace." Isaiah 9:6 NKJV
Like every sporting event and every election, there is a winner and there is a loser. But, we should always be encouraged in the knowledge that the government rests upon God's shoulders, not ours. That is the good news!
The voting process is now complete, the debates and discussions have come to an end…. And it is a new day! "This is the day that the Lord has made; Let us rejoice and be glad in it!" We need to come together as a people of faith and pray… pray for our ohana, our church, our country and our elected officials….we just gotta pray!
---
October 27,2016
HOW TO SURVIVE MONDAYS!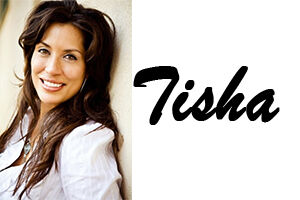 So many people dread Mondays. But you can take some of the stress out of the day and actually start the workweek feeling good, with the help of famed psychologist Dr. Robert Butterworth. "Mondays are so stressful that they can be life-threatening," declares Dr. Butterworth. "The highest proportion of workplace injuries occur on Monday." Here are 7 great tips by Dr. Butterworth, to get you sailing instead of slumping into work:
Don't stay out late Sunday night -- Just take it easy and on Monday morning you'll head for work and refreshed and raring to go.
Take a look at how you spend your weekend -- If you're exhausted after two days off, schedule more leisure time for Saturday and Sunday.
Exercise on weekends-- especially if your job involves physical labor. Working out will help keep your muscles loose so you're much less likely to hurt yourself when you get back into action Monday.
Avoid heavy, fatty foods on Sunday night-- Research shows that heart attacks frequently occur after eating like this, and many heart attacks happen on Monday mornings. By combining risky food with a risky day, you're playing with fire.
Try to wrap up projects on Friday if you can -- You won't have to worry about the unfinished work all weekend -- and you'll arrive at work with a fresh outlook.
Allow extra time to get ready Monday mornings -- Arriving late will add to your stress and get you off on the wrong foot.
Don't over schedule your Mondays -- Avoid setting urgent deadlines that day. Spread your workload out over the week.
---
October 13th, 2016
"God's Garden"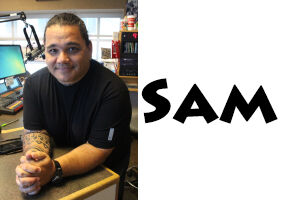 PLANT THREE ROWS OF PEAS:
1. Peace of mind
2. Peace of heart
3. Peace of soul
PLANT FOUR ROWS OF SQUASH:
1. Squash gossip
2. Squash indifference
3. Squash grumbling
4. Squash selfishness
PLANT FOUR ROWS OF LETTUCE:
1. Lettuce be faithful
2. Lettuce be kind
3. Lettuce be patient
4. Lettuce really love one another
NO GARDEN WITHOUT TURNIPS:
1. Turnip for meetings
2. Turnip for service
3. Turnip to help one another
TO CONCLUDE OUR GARDEN WE MUST HAVE THYME:
1. Thyme for God
2. Thyme for family
3. Thyme for friends
4. Thyme for each other
WATER FREELY WITH PATIENCE AND CULTIVATE WITH LOVE. THERE IS MUCH FRUIT IN YOUR GARDEN BECAUSE YOU REAP WHAT YOU SOW.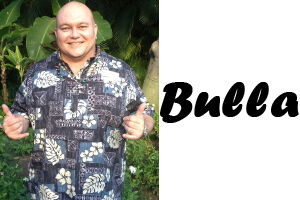 ---
September 29th, 2016
He's Always Watching
Have you ever felt like you were drowning? Maybe not underwater, but you were in a situation that was going to totally overwhelm you like you were drowning?
In Matthew 8:25 (NIV), the disciples thought the very same thing:
"The disciples went and woke him, saying, 'Lord, save us! We're going to drown!'
And in The Jesus Book it says,
"His guys wen go wake him up, an tell him, "Eh, Boss! Get us outa dis! We goin mahke!"
Note: this was the storm of all storms for these professional fishermen. They knew the water; they did this for a living and with all of their knowledge and experience…. They knew that they were going to perish!
Meanwhile, Jesus, who was fully God and fully man, was asleep!
Have you ever gone through something where it seems as though God is sleeping during your time of need? Maybe you're going through some difficulty right now and you've called out to the Lord, but you didn't hear an answer that you knew of. You thought, "God, are you asleep? Do you care about what I'm going through right now?" But He isn't asleep and He does care. The Bible says, "He who watches over Israel never slumbers or sleeps." (Psalm 121:4)

When the disciples cried out to Jesus, He responded to their call. And He will do the same for us as we continue to look to Him and cry out to JESUS!
---
September 15th, 2016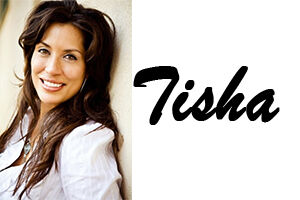 Maybe some of you are like me... The would'a, should'a, could'as pounce too easily and overstay their welcome. Regret chokes me out. I hate the seconds I waste as regret refines my focus and steals my attention. I have to be intentional with where my thoughts land. What I need to do is grab one of my favorite items...the remote control! :) When I'm cruising on the couch watching TV, I grab the remote control and change the channel when I don't like what I'm watching! I need to change the channel in my mind when I'm focused on the would'a, should'a, could'as. Allowing my thoughts to focus on the good, the best and the amazing!
My Prayer: Psalm 19:14 - "Let the words of my mouth and the meditation of my heart be acceptable in Thy sight, O Lord, my strength and my Redeemer"
---
September 2, 2016
"Feel The Pain"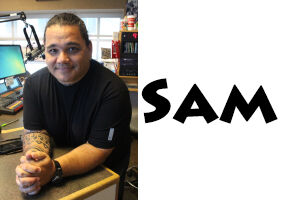 S) (James 4:8-16 amp) "Come close to God and He will come close to you. [Recognize that you are] sinners, get your soiled hands clean; [realize that you have been disloyal] wavering individuals with divided interests, and purify your hearts [of your spiritual adultery]. [As you draw near to God] be deeply penitent and grieve, even weep [over your disloyalty]. Let your laughter be turned to grief and your mirth to dejection and heartfelt shame [for your sins]. Humble yourselves [feeling very insignificant] in the presence of the Lord, and He will exalt you [He will lift you up and make your lives significant]. But as it is, you boast [falsely] in your presumption and your self-conceit. All such boasting is wrong."
O) As we draw closer to God, the more light shines on our sin, and instead of living in a diluted truth, realize your sin and be sorry for your "spiritual adultery" even weep over your rebellion against God. As we humble ourselves we are lifted up in a clear perspective of where we stand as opposed to who God is.
A) I tend to live in a false spiritual reality where I soak in his grace mercy and love, and totally skip over the drawing close to God and allowing Him to really show me how really sinful I am. Only them do I have a righteous perspective of how much I need Him. It's OK to receive His grace and love, but when I fail to grieve over my sinfulness I own my sin, and I can't give away to Jesus what I don't own.
P) Jesus humble me, let me see my sinful nature not to be beat up by it, but for the sole purpose of owning it so I can give it away to you. Cleanse me and lift me up in Your name I pray. Amen
---
August 12, 2016
YOU ARE A MASTERPIECE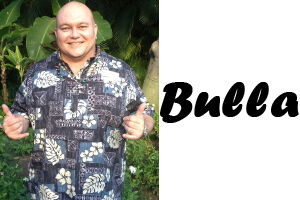 Did you know that you, yes YOU, are a Masterpiece in God's eyes? It says so in the Bible, in fact it says a lot about you: "You are important, You are forgiven, You are a new creation, You are protected, You are family, You are strong, You are unique, and You are created for a purpose."
Too many times in life we beat ourselves up over all the 'little stuff' and try to be who we are and forget whose we are; We are God's creation. Just like there are no two snowflakes alike, there is no one exactly like you. There are identical twins in the world, and they may look identical but there are slight medical differences between them. The same creator of those snowflakes created the both of us. The next time you are having a bad day or are just feeling down in the dumps, read the beginning of this note because it's for both you and me, kind of like an instant dose of good news!
'I praise you because I am fearfully and wonderfully made; your works are wonderful, I know that full well.' Psalms 139:14
---
July 28, 2016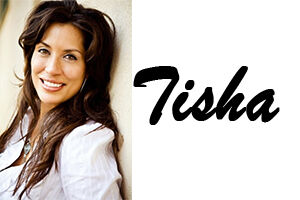 "Where there is no revelation, people cast off restraint; but blessed is the one who heeds wisdom's instruction."
Proverbs 29:18 NIV
Seven years ago I lost 40 pounds. You can't see me but I'm doing the happy dance right now because, by God's grace, I kept it off! For years I would yo-yo up and down with my weight. Not this time.
It all started with the first part of this scripture verse from Proverbs 29:18, "Where there is no revelation, people cast off restraint..." The King James version says, "Where there is no vision, the people perish..." The words "no revelation" and "no vision" are key. It means the "end in mind" revealed. I needed to fully grasp what my "end in mind" was.
Think about it. A construction worker always goes back to the end in mind drawing as they go through the process of building the home. I needed to do the same.
I sat down one day with a blank sheet of paper and thought about my future in 25 years, what I wanted my life to look like at the age of 65. I wanted both of my original knees and hips. I didn't want to get new ones because my body was carrying more weight than it was created to carry. I wanted to travel and walk around the different countries without huffing and puffing or losing steam halfway through the day because I was out of shape.
That day, the blank sheet of paper was no longer blank. I had my "end" in mind and began steps to see it come to life! I found a lifestyle diet that worked for my body. Lastly, sleep and exercise are extremely important. I call it my triple threat tactic to a life full of oomph! Remember, it's too easy to cast off restraint when there's no revelation.
---
July 13, 2016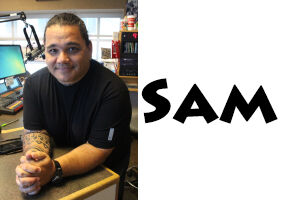 Hoolohe Pono
Mark 4:24, 25
24 - Then he added, "Pay close attention to what you hear. The closer you listen, the more understanding you will be given—and you will receive even more. 25 - To those who listen to my teaching, more understanding will be given. But for those who are not listening, even what little understanding they have will be taken away from them."
Jesus didn't say pay attention to what you see or feel. He said, "pay attention to what you hear." The closer you LISTEN, the more understanding you will receive. The more you listen, the more you will receive! The more you receive, the more that will be given to you. If we are not listening, not only do we miss out on receiving, we give up things that we already had!
Ho'olohe Pono is a philosophy that I try and live by (not that I'm doing a very good job at it). It means to listen intently, righteously, and godly. I need to do more listening to what Jesus has to say and in listening to people. I must really allow my Spirit to listen as to discern what REALLY is being said. My prayer is more understanding, and that will not happen without more listening. Amen.
---
June 27, 2016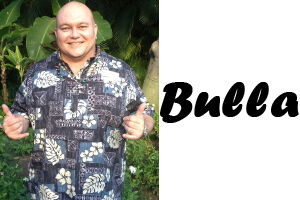 Going Through Some Trials?
1 Peter 4:12-13 explains it best about going through trials. I heard someone say that Christians are a lot like teabags; you don't know what they're made of until you put them into hot water. That could be you right now and you're in a situation, you're in some hot water or going through a trial. Here's the 'News Flash', you are not the first person to go through it, nor will you be the last and you are not alone in your trial.
Going through a trial is confirmation that you're doing something right for the Kingdom of God because the devil sets his sights on those who are building the Kingdom of God.

We are going to have to deal with tragedy, life's ups and downs, and the loss of a loved one during our life. Trials and temptations will come too. Take steps now to be prepared for that. Don't say, "That will never happen to me." IT WILL!

Life is filled with pain. Granted, some have more than others, but every life will have some. We should gather this truth into our hearts so we are prepared when trials and temptations come our way. Let's not be scared but prepared.
Mahalo Saints
---
June 13, 2016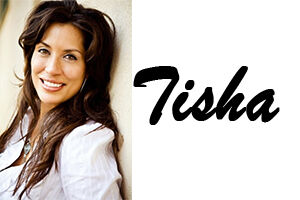 A Spiritual Thought from Tisha
"For the word of God is alive and active. Sharper than any double-edge sword, it penetrates even to dividing soul and spirit, joints an marrow; It judges the thoughts and attitudes of the heart." Hebrews 4:12
I love to travel. However, the one part I can do without is visiting TSA! Boy, do they love to scan my stuff and then me!
But, isn't God's word just like that? It's meant to scan our soul. The last part of this verse says that God's word judges the thoughts and attitudes of the heart. When I think of the word "attitude" I think of my frame of mind, my mood, my emotional posture. How is my attitude towards the people I work with? The different events I encounter throughout the day? And, yes, the person I'm driving behind? Am I being negative, critical and perhaps belittling behind the scenes? Let's turn to God my friend, confess our wrong doing and together allow God and His word to scan our soul so that we might be people that make Him famous!
---