5 Ways to Help You Overcome Boredom in Marriage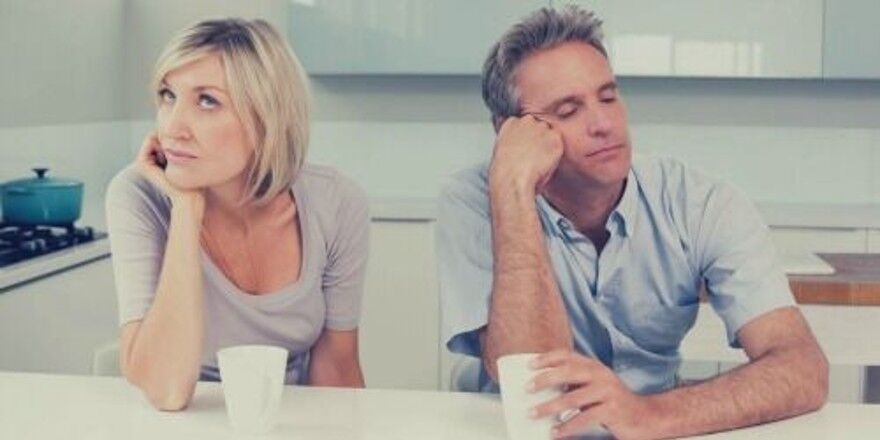 By Whitney Hopler, Crosswalk.com
I glanced at my cellphone's screen as the ringtone went off and was pleasantly surprised to see that my husband Russ was calling while he was still at work. Hoping that he was calling to say "I love you," I answered quickly. But instead of delivering a romantic message, Russ simply informed me that due to a last-minute conference call, he wouldn't be able to pick up our son at soccer practice before dinner as scheduled. Then, after confirming that I could handle the pickup, he told me when he'd be home for dinner as efficiently as if setting a business meeting.
"Okay, but what about this weekend?" I blurted out. "What about planning a date night for us?"
Silence.
"Remember how you told me that you were going to plan something for our next date?" I knew I shouldn't try to discuss this while Russ was at work, but a lingering frustration compelled me to push the issue. It had been way too long since we'd gone out on an exciting date together. I was tired of watching videos on the sofa after our kids went to bed!
"Um, I forgot about that," Russ replied nonchalantly. "But I'll think of something, babe. Right now, I've got to go. See you tonight." He hung up before I could say anything else.
Driving over to the soccer field, I couldn't stop thinking about our son's coach – a smart, kind, and funny guy. Even though he was also married, he flirted with me at the practices and games, and also in emails in between the times we saw each other. I enjoyed the coach's company a lot, and when I was with him I always felt the thrill of discovering something new. But I felt guilty about it. So lately I'd been praying for God's help to set appropriate boundaries with him. I'd recently stopped replying to any emails that didn't absolutely require a response, since the coach's words were making my heart swoon.
Take our Overcoming Boredom in Marriage Survey!
After many years of marriage and ever-increasing responsibilities, Russ and I had fallen into a routine in our relationship that felt comfortable. But underneath that comfort lurked a void. Our time together seemed like just another item to check off our to-do lists – simply a part of our regular schedule, not a special adventure. I felt like Russ was taking me for granted, while the coach was making a real effort to connect with me. Our marriage had sunk into a dangerous place: the doldrums.
Thankfully, God gave me the strength to resist temptation, and I had no further contact with the coach after that season ended. But I was shocked that someone like me – a devout Christian with strong family values – would come so close to an affair.
Why? I'd become bored in my marriage.
A romantic relationships study called "The Normal Bar" of more than 100,000 people in 2011 (by media groups including The Huffington Post and Reader's Digest) found that boredom was the leading reason couples gave for infidelity. A full 71 percent of men and 49 percent of women who had affairs said they did so because they were bored.
Boredom also leads spouses to try to escape tedious marriages in other dangerous ways – from seeking thrills through pornography to trying to medicate the pain of boredom through alcohol or overeating.
The good news is that, if you're bored in your marriage, you don't have to try to escape from it. Rather than seeking a way out, you can create a new marriage from within, with help from the source of all love: God.
God never intends for love to be boring! At his essence, God is love, and there's nothing more adventurous in life than getting to know God better. Just as a relationship with God is never boring, neither should a marriage between two people God has brought together be boring. Your marriage can become the adventure God intends it to be on a regular basis if both you and your spouse keep investing in it in fresh ways.
Here are 5 ways to overcome boredom in your marriage:
1. Take advantage of spontaneous opportunities to have fun together. It's thrilling to enjoy fun times together that you and your spouse didn't expect. If you both keep enough margins of time in your schedules to allow for spontaneity, you can surprise each other with fun activities whenever possible and keep each other excitedly wondering when your next spontaneous rendezvous will take place. Think about how excited you might feel about meeting a sexy stranger somewhere new – and then contact the sexy person you're married to, asking if he or she can meet you there. Sneak around honestly by looking for pockets of time you all can break away from your regular routines to simply relax and have fun in some new way. There's always something fun you can do together even during brief amounts of time – from going out for dessert at a new restaurant to taking a hike in a nearby park.
2. Plan new adventures together on a regular basis. While being spontaneous is helpful when possible, you also need to intentionally plan exciting new ways to be together into your schedules to ensure that you don't have too much time in between adventures. There's no end to the possibilities: Going on outings together (to concerts, sports games, museums, festivals, etc.), working on projects together that tie into each other's hobbies, traveling on trips together to interesting destinations, etc. Use your God-given creativity to generate fresh ideas, discuss them with your spouse, and then regularly make plans for new adventures together. Protect those plans even when you're so busy with work, parenting, and chores that having fun together seems impractical. Cancel your plans only in case of a genuine emergency, so you can both reliably look forward to doing something exciting together often.
3. Spice up your sex life. Sex is such a fundamentally important part of marriage that if the sexual connection between you and your spouse isn't satisfying, it will affect every other part of your relationship. It's crucial to keep your sexual intimacy with each other fresh, so that both of you can regularly look forward to making love as an exciting adventure together. Talk honestly with your husband or wife about what specific ways you'd like to make sex more exciting between you, such as new types of foreplay, new sexual positions, and new ways to create a romantic atmosphere (music, massage oil, mirrors, etc.). But never pressure your spouse to do something that makes him or her uncomfortable; be sure to respect each other's opinions and reach a mutual agreement about how to make your sex life more adventurous.
4. Seek to learn and discuss something new together every day. Be lifelong learners – and make a habit of sharing what you learn with each other. Especially seek to learn more about God during every new day of life that he gives you and your spouse. Whenever you're getting to know God better, you can never be bored. Learn and discuss what's going on in the world, such as current events in the news. Take a class together (either locally or online) to learn a new skill of some kind together. Keep in mind as you wake up next to your spouse for each new day that there's always something new to learn about him or her. Look forward to learning more about each other as long as you both live.
5. Work toward goals that are greater than yourselves. Think about your marriage with eternity in mind, imagining the type of legacy you hope to leave with your spouse. Pray for guidance, asking God to show you specific ways that he wants you and your husband or wife to positively impact other people through your marriage. Then take action, devoting yourselves to the work God leads you all to do together in his kingdom. When you let the love in your marriage flow out to others, you'll experience the thrill of real adventure together.
Let God inspire you to see the new possibilities that constantly exist for your marriage. In Isaiah 43:18-19, God declares: "'Forget the former things; do not dwell on the past. See, I am doing a new thing!
Now it springs up; do you not perceive it? I am making a way in the wilderness and streams in the wasteland.'" No matter how boring your marriage has become, with God's help, it can become exciting again!
Whitney Hopler, who has served as a Crosswalk.com contributing writer for many years, produces a site about angels and miracles for About.com. She is author of the young adult inspirational novel Dream Factory (which is set during Hollywood's golden age) and writes about the power of thoughts on her "Renewing Your Mind" blog.
Publication date: March 9, 2015