Aligned Mortgage November VA Home Loan Seminars
6:00 - 8:00 PM on Monday, November 18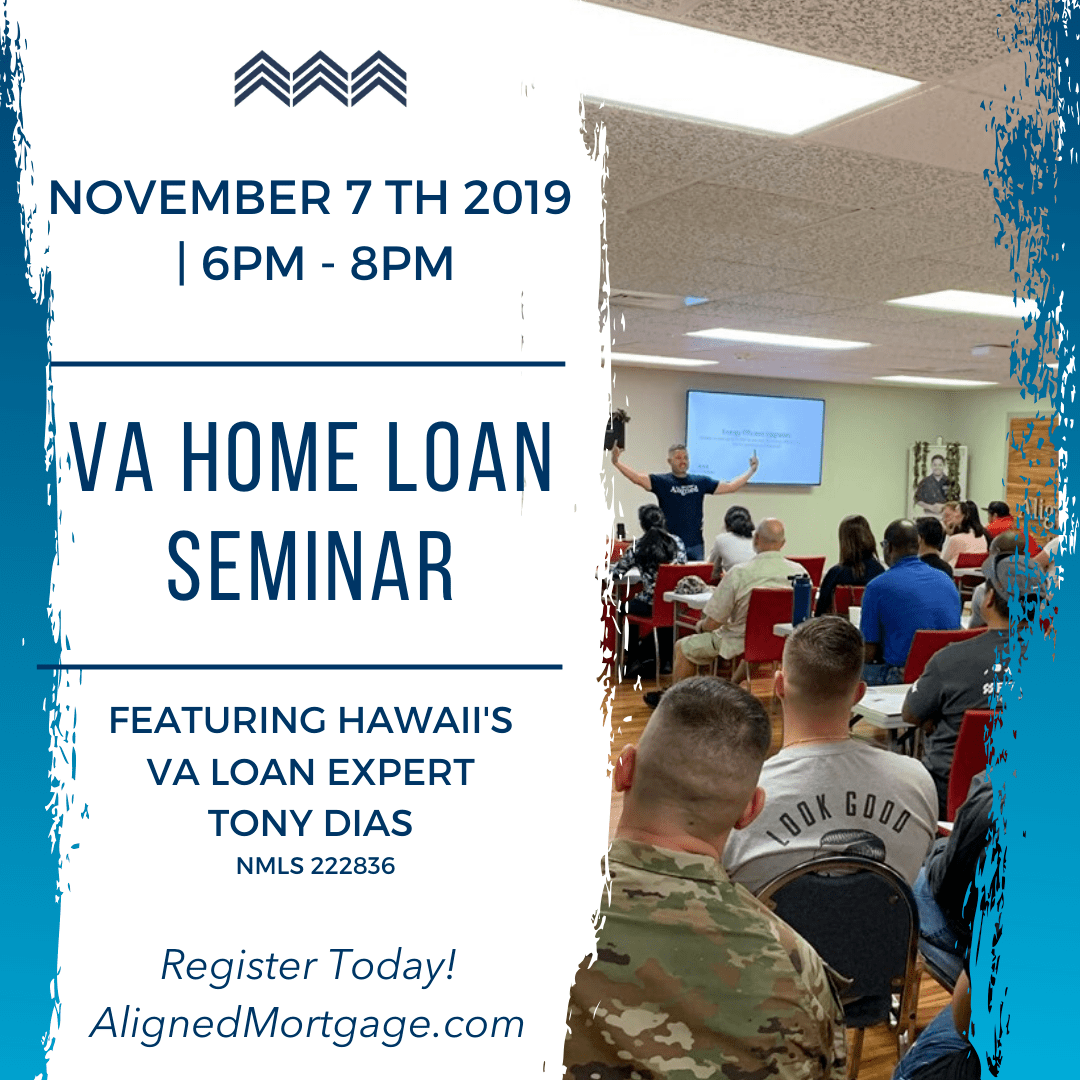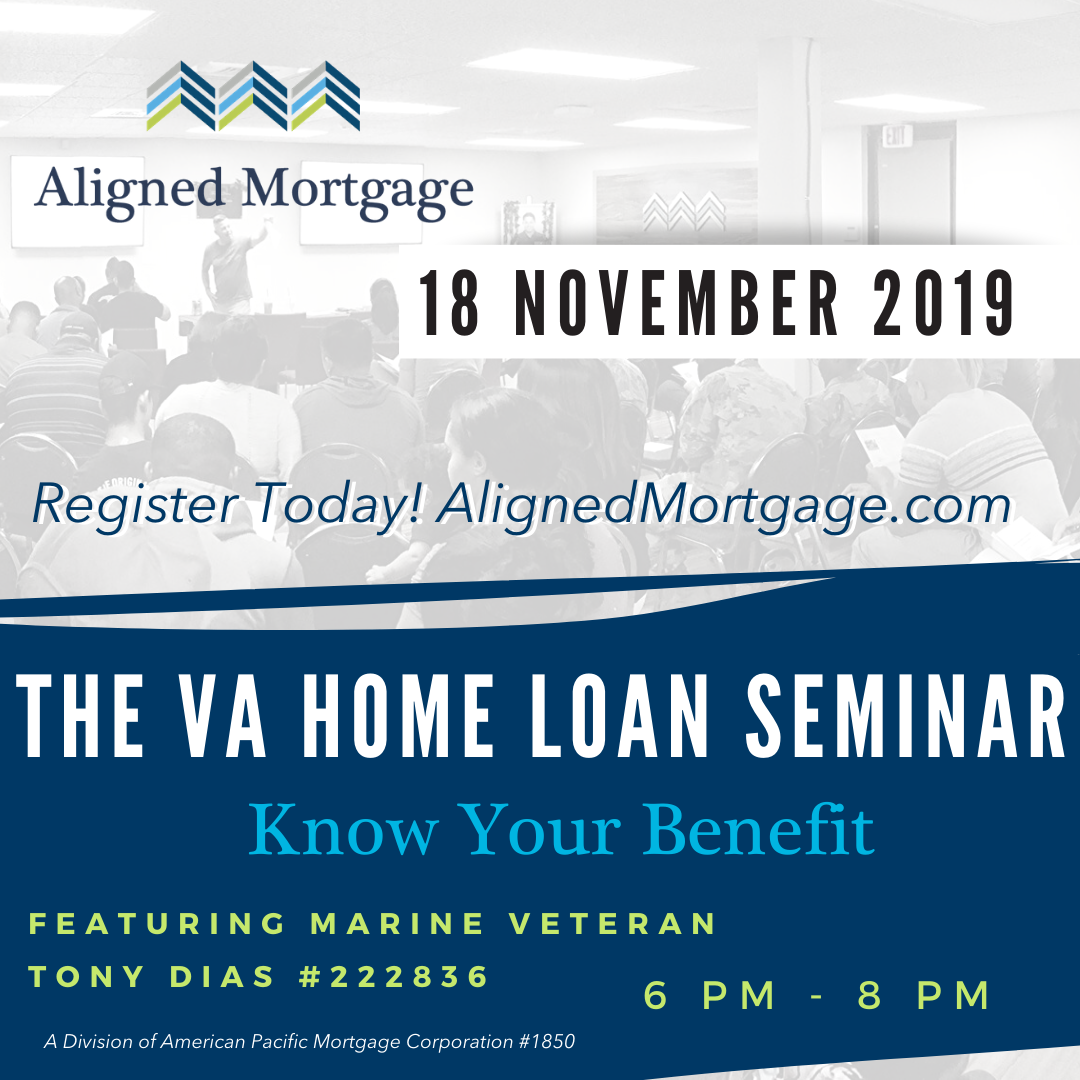 ---
---
ALIGNED MORTGAGE ANNOUNCES THE LAUNCH OF THEIR INTERACTIVE WEBSITE
Honolulu— October 22, 2018 — Aligned Mortgage, a leading provider of VA Home Loans and Hawaii's #1 VA Purchase Lender, announced today the launch of its newly designed website at AlignedMortgage.com/Hawaii.
"This is going to be an amazing educational resource for Veterans and industry professionals who work with Veterans," said Lauren Smith, Digital Media Manager at Aligned Mortgage.
POSITIVE CUSTOMER IMPACT
The completely revamped website features a streamlined and simplified design, improved functionality and enriched content to help Veterans/Homebuyers make well-informed decisions to achieve their goal of Home Ownership.
"Being able to sign up for free seminars directly on the website," said John S., "contact a loan officer of your choice, or ask questions to the VA Loan expert Tony Dias directly is truly a unique interactive experience."
THE WEBSITE FEATURES
The new website will be regularly updated with news about our loan products, events, industry relevant news, as well as local life hacks for new homeowners in their areas. Aligned Mortgage encourages visitors to explore the new website and utilize the "contact us" page to request more information or get in touch with our leadership.
Founded in 2017, Aligned Mortgage helped to build the #1 VA Lender in Hawaii. Now, has branched out on their own to better serve the community by offering more loan products.
FOR
Location:
Aligned Mortgage
94-539 Puahi Street
Waipio, HI 96797
Google Map
808-224-5767