Do You Believe That God Is For You?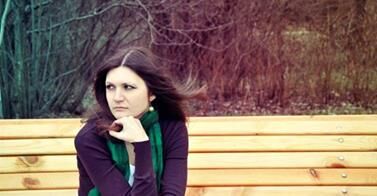 By Christina Fox
Have you ever had a favorite passage you've read for years and then one day, you find there is something still to be learned from it? Scripture is always alive, never stagnant, and gives us just what we need when we need it. It pierces the heart when we least expect it and always draws us into the wonder of God's amazing grace.
One of my favorite passages in scripture comes from Romans 8. It begins with "And we know that in all things God works for the good of those who love him, who have been called according to his purpose." (v.28) The last eleven verses of this chapter is filled with rich hope and wondrous promises. We learn there that because God chose us, He also called us. Because He called us, He then justified us. And because He justified us, He will also glorify us. Each promise builds upon the other, culminating in the glorious certainty that the work He began in us will be completed.
The passage goes on to say that because God gave us His own Son, won't He also give us all things? Paul says that no one can bring a charge against us because Jesus is always interceding for us. This passage ends with "For I am convinced that neither death nor life, neither angels nor demons, neither the present nor the future, nor any powers, neither height nor depth, nor anything else in all creation, will be able to separate us from the love of God that is in Christ Jesus our Lord." (v.38-39)
Romans 8 is a passage I cling to during the storms of life. I pray through it when life pushes me to my knees. I remind myself of it when I am tempted to despair.
But on a daily basis, do I really believe it?
Tucked in the middle of all those hope-filled verses is this one: "What, then, shall we say in response to this? If God is for us, who can be against us?" (v. 31) In reading that verse recently, the question it prompted in me was, do I really live my life as though I believe that God is for me?
What about when life is going well? Often in the back of my mind, I think "Things are going too good, I'm due for a trial of some kind." Or when things are going badly I think, "God must be punishing me for something I did wrong."
Sadly, I tend to live my daily life as an orphan rather than an adopted child of the Father. I don't trust Him the way my boys trust their Dad. I expect the worst and always wait for "the other shoe to drop." I don't live like a child who knows they are completely loved and accepted. Rather, I doubt and fear like one who has been abandoned. I fend for myself, trying to do life on my own. Like a child on the streets, I trust no one and rely on my own abilities and smarts.
But what if I were to live like God was for me and not against me? What would life be like if I walked in confidence like that of a child who has been adopted forever, like one who knows and believes they have been chosen to be part of a forever family? What if I completely trusted and rested in the strength of my Abba and not my own?
If I did, nothing would shake me. No matter the storms, trials, or suffering I endured, I would stand firm on solid ground. Instead of bending with the winds or sinking in the sand, I would stand secure in the knowledge that God is my rock and fortress. I could say with confidence, "Those who trust in the Lord are like Mount Zion, which cannot be shaken but endures forever. As the mountains surround Jerusalem, so the Lord surrounds his people both now and forevermore." (Psalm 125:1-2)
I can't muster up this solid faith and certainty on my own. I've tried that for too long. No, faith is a gift of grace and grace is what I need each day to walk in the confidence that God loves me. So I pray for more and more grace to believe, to hope, and to trust that I am loved and nothing can separate me from that love.
The truth is, my adoption certificate is signed and sealed by my Savior's own blood. It is permanent and nothing and no one can take it away.
I am my Abba's child and He is for me.
---
Christina Fox is a homeschooling mom, licensed mental health counselor, writer, and coffee drinker, not necessarily in that order. She writes for various websites and publications including The Gospel Coalition, Today's Christian Woman, and Desiring God. Christina lives in sunny South Florida with her husband of seventeen years and their two sons. You can find Christina at
www.toshowthemjesus.com
, on Twitter
@toshowthemjesus
, and on Facebook at
www.facebook.com/ToShowThemJesus
.