How to Redeem Valentine's Day from Wallowing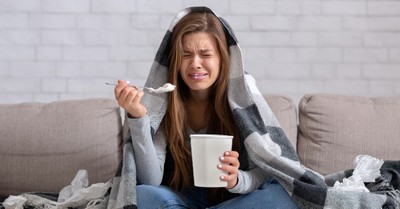 By Cally Logan, Crosswalk.com
The Winter blues melt into the crimson hues of Valentine's Day, but for many, Valentine's Day is not a rosy day but one of harsh reminders of loneliness. Even for those who are in relationships, the day may be marked by reminders of the past with deflated hopes or dampened spirits, and even the best of celebrations does not permanently erase those scars. Yet what if this year there was an opportunity to redeem Valentine's Day? What if this year redemption came through the experience of something bigger than just a day on the calendar?
Remembering St. Valentine
Valentine's Day is not another holiday made up to sell candy and cards but is actually a day to remember a Saint from 270 AD. Valentine was a priest during the reign of Emperor Claudius II in Rome. Claudius believed men were unwilling to join the army because of their attachments to their wives and families, and therefore outlawed marriages and engagements in Rome. Valentine saw that this was directly against the heart of God for family and holy marriage, so he performed marriages in secret. Valentine was found out and sentenced to death on February 14th, 270 AD. He left a note for a friend in his cell, hence the idea of sending letters on the day that marks his death.
What if, in his memory, we redeemed Valentine's Day for the sake of what it was originally intended for? Instead of expecting teddy bears and chocolates for ourselves, what if we encouraged others in their pursuit of God-honoring relationships. Valentine saw the importance of family and God-ordained marriage, and in the same way and same heart, we can encourage those around us. Perhaps offering to babysit for a married couple with children so that they can have some time just for themselves or bringing a homemade meal for a family to have a blessed day to feel the love of God through your actions. Celebrating the families that God has made through your actions is a way to honor God and shift your heart towards what this day is indeed remembered for.
Celebrating Friends
Celebrating friends is not limited to those who are married or with kids; you can also help your unmarried friends feel the love of God through your actions in celebrating them. Made popular by the show Parks and Rec, Leslie Knope was a strong advocate of "Galentine's Day," which celebrated your best gal pals on or around February 14th. Consider this year how you can help the ladies in your life feel loved, known, and seen.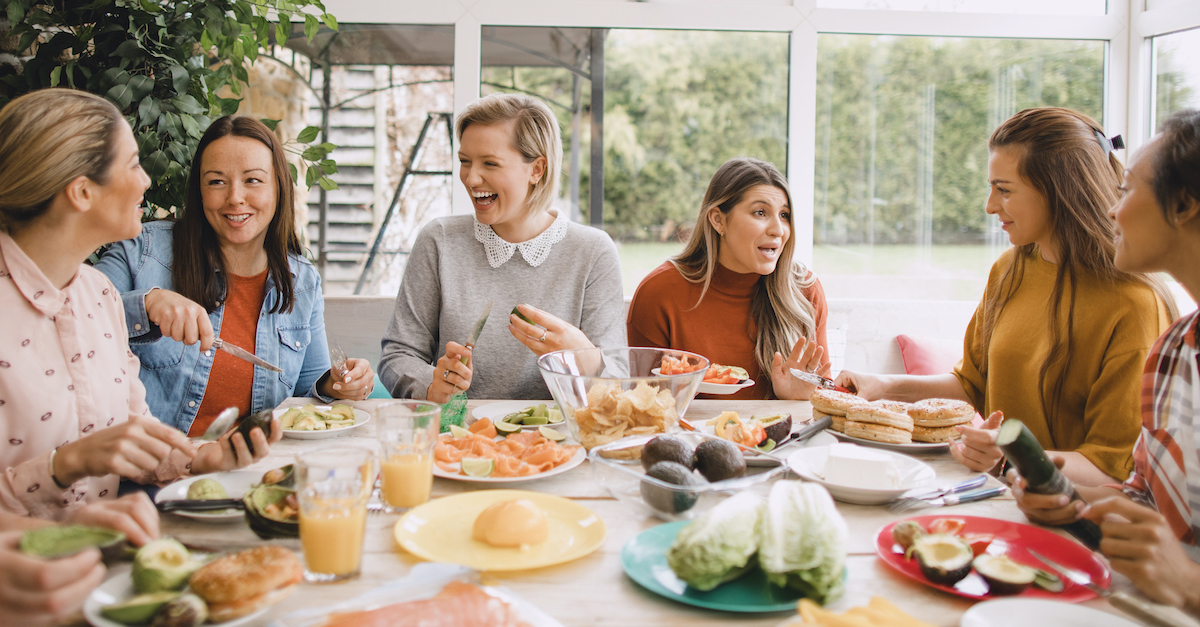 Photo credit: ©Getty Images/DGLimages
Consider how your closest girls receive love in their love language and seek to meet them there with a card, a small gift, or quality time. Also, consider those who are often overlooked and perhaps may be hurting the most during this time of year, encourage them, and help them feel important by inviting them out. We often think ministry on the mission field must be in other countries, but many times it is coming alongside your neighbor to help them not feel alone. Ask the Lord to highlight to you who might need some light on a dark day.
Service Project
John 13 recounts the story of Jesus washing the feet of the Disciples, and after He commands them to, "I, your Lord and Teacher, have just washed your feet. You, then, should wash one another's feet." Jesus served those around Him with great love, and we can follow His example in the same way, especially around a holiday that is to celebrate love. Consider the ways you could serve those around you. Perhaps it is making and preparing resource packs for homeless people with toiletries, snacks, and necessities and passing them out, or it could be assisting an elderly neighbor with yard work or home improvement projects. Fred (Mr.) Rogers once said, "All of us, at some time or other, need help. Whether we're giving or receiving help, each one of us has something valuable to bring to this world. That's one of the things that connect us as neighbors—in our own way, each one of us is a giver and a receiver." Ask yourself how you can be a good neighbor in helping those around you.
Love Yourself
Offering yourself some love and kindness is another way to redeem this day. Perhaps a night with the phone off and your favorite movie on with a big bowl of popcorn and your favorite candy is a way to love yourself or a little splurge for that pair of shoes you've been eyeing. Treat yourself this year and honor your own heart in a way that you usually would opt not to.
Single's Awareness Day No More
If you are single, don't fall prey to the wallowing of February 14th being Single's Awareness Day. Instead, consider the places where you have experienced authentic love, romantically or not. Is it love from your parents? Love from friends? Or love from God pouring out upon you in a way that only God could offer.
Even write a letter or note to your future spouse. Perhaps it could be a prayer letter praying for their soul and all you hope God grows and cultivates in their lives. They are real, walking this very planet, and your prayers matter over them. Instead of recognizing the lack of their presence here today, prepare for their arrival in the time to come. They, too, could be experiencing a hard day, and your prayers could cover them in a way you may never know. In some ways, it will help the distance between the now and the future feel less strained, as you love that person even in this very present moment.
Date with God
The most important relationship you will ever have is the relationship you have with the Lord, so even if you do have someone to celebrate Valentine's Day with this year, set a date to spend time with the Lord. Not coming before Him with pleas or requests, instead just being with Him and enjoying the beauty and presence of the Lord Himself, praising and remarking upon the love you have for Him. Imagine the beauty and abundance that can be experienced through time just given and placed to simply worship and adore your First Love of God.
Valentine's Day is worthy of redemption; whether your experiences have been marked by fields of flowers or broken candy hearts, each of us has an opportunity to make something new of a holiday that is thousands of years old. Ask yourself how you can extend God's love to those around you and how you can mark this day going forward as something of goodness, of something new.
Photo credit: ©Getty Images/Prostock-Studio
Cally Logan is an author and US History teacher from Richmond, Virginia. In her free time, she enjoys mentoring youth and spending time in nature. She is the author of Hang on in There, Girl! and Dear Future Husband: A Love Letter Journey While Waiting for God's Best. Check her out on Instagram and Twitter, @CallyLogan and TikTok Cally_Logan.